Current
Andreani D. Odysseos, MD (1988), PhD (1995)
Dr Andreani Odysseos (Female), Director of Biomedical Research at EPOS-Iasis and Head of the Translational Nanomedicine and Nanobiotechnology Lab through a special academic appointment at UCY. Combines clinical, translational research and entrepreneurial expertise, skills greatly sought for a research project such as the GLADIATOR FETProactive. Dr Odysseos is a graduate of University of Athens Medical School and conducted her post-doctoral studies at Dana – Farber Cancer Institute, Discipline of Tumor Immunology. She has been part of the team which identified Lck family of TKR, as a new superfamily of Tyrosine Kinase Receptors that set the bases for the first targeted therapies in Cancer. She did her short-truck Residency in Internal Medicine at Yale Medical School and and Clinical Research Fellowship at Fred-Hutchinson Cancer Research Center. She has served as an Honorary Research Scientist at the Cyprus Institute of Neurology and Genetics where she established the first primary cancer tissue cultures from patients with gentic predisposition to colorectal cancer as a platform for chemoprevention. She was the recipient of the First Price of the CyEnterpreneurship Competion in 2005 through which she established EPOS, aiming at a trans-sectoral and inter-disciplinary career in Translational Cancer Theranostics.
Research interests: Since the estblishement of EPOS in 2006 through the First Prize of the Cyprus Enterprenurship Competition she has been leading a vibrant interdisicplinary team for the swift translation of targeted therapies, molecular imaging and Nanomedicine –based drug delivery systems. Her research interests include multifactorial, kinase-mediated malignancies, epitomised by brain tumours, lung and colon cancer; drug resistance and the role of biological and mechanical barriers in tumor management, epitomized by the Blood-Brain-Barrier and the mucus barrier. She is also interested in emerging concepts such as Molecular Communications and Nanonetworks and their applicability in the management of highly complex malignancies such as brain metastatic tumours. Has trained and supervised more than 15 international students and post-docs, mainly through MSCAs.
Research funding: Over the past 12 years Dr Odysseos has attracted national and EC funding, 10 as coordinator, amassing €2,033,496 coordinator and 8 as participant, amassing € 3.666.580. Projects relevant to this proposal: BRAINTROUGH, Cyprus RIF, A Fully Autologous Cell-based System for Delivery of Molecular Therapeutics to Brain Malignancies (Coordinator, 2019-2021); GLADIATOR FETOpen on Externally Controllable Molecular Communication (Scientific Coordinator, 2019-2023), NANORESISTANCE-FP7-IAPP, Management of Resistance to Tyrosine Kinase Inhibitors with Advanced Nanosystems (Coordinator, 2011-2015); PATHCHOOSER-FP7-ITN- Innovative, mechanistic-based strategies for delivery of therapeutic macromolecules across cellular and biological barriers (participant, 2013-2017). New Generation of Fluorescent Contrast Agents for Inflammatory Bowel Disease and Colorectal Cancer (Coordinator, RPF, 2007-2009); Molecular Markers of Antineoplastic Efficacy of Chromanol Esters (Coordinator, RPF, 2009-2011); Molecular Response Biomarkers of Multipotent Cyanine-Quinazoline Conjugates With Combined Imaging and Therapeutic Properties (Coordinator, RPF; 2009-2011); Multipotent Theranostic Metal-Based Scaffold for Molecular Targeting of Colorectal Cancer (Coordinator, RPF, 2012-2014); Nanofiber Electrospinning and Rapid Prototyping for Intestinal Tissue Engineering (participant, RPF, 2009-2011); LSH-2003-1.2.1-6. Workshop on the creation of biopharmaceutical development platforms with involvement of Biotech SMEs and Pharmaceutical Industry (EC, 2004-2006). Management Committees of 4 COST Actions, including "CM1106- Chemical Approaches to targeting drug resistance in cancer stem cells"; TD1004: Theranostics Imaging and Therapy: An Action to Develop Nanosized Systems for Imaging Guided Drug Delivery. For her innovative achievements she has been awarded by the Cyprus RPF with 2 Innovation Patent Grants amassing 49, 875 Euros (2012, 2014).
Research Policy and Scholarly Achievements: Founding Member and Vice-Chair – European Federation of Biotechnology-Section of Medicines Development; Vice-Chairman, Cluster Management Group, EUREKA Cluster on New Safe Medicines Faster; European Commission, DG Research Expert, FP7 Proposal Evaluator for Nanomedicine, People's Program, Life and ICT programs. EUREKA Organization, Expert, Proposal Evaluator, EUROSTARS Program, 2011-2013. EUREKA Organization, Independent Expert Panel (Nominated by RPF) EUROSTARS Program, 2013; European Commission, European Research Council, Program Evaluator, HORIZON2020, 2014-2020; Ministry of Science, Poland, STRATEGMED Program Evaluator, 2012-2015; Czech Republic, Scientific Research Evaluator, 2013-2014; European Science Foundation –COST Network, Invited Expert, 2015-2020; EuroNanoMed- Invited Expert, 2017. Dr Odysseos has organized and co-chaired premier scientific events including (i) The International Organizing Committee, International Conference on Biology and Treatment of Metastatic Cancers (2016), Cyprus, (ii) International Organizing and Scientific Committee, 1st and 2nd International Conference on Nanotheranostics (ICoN2013/2015), (iii) Chair, Advanced Summer School, "Managing Drug Resistance with Nanomedicine" (2013), (vi) Program Committee and Session Chair, "Biomarkers in Drug Development", 13th European Congress of Biotechnology (2007). Active member of the IEEE Communications Society – Emerging Technologies Initiative for Biological and Multiscale Communications (ComSoc). She is the author of 21 papers, 2 chapters, one monograph, 1 editorial, 5 patents, two of which on theranostics and nanomedicine, and 1 on the management of metastasis; 6 manuscripts under publication.
Niovi Nicolaou, BSc (2010), MSc (2011), PhD (2015)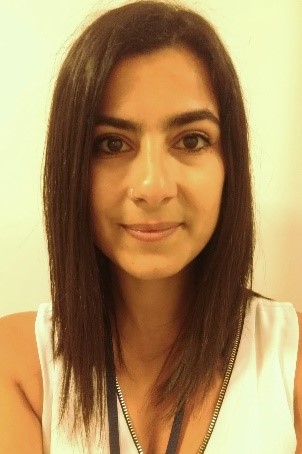 Dr Niovi Nicolaou holds a BSc in Genetics, an MSc in Oncology with Distinction and a PhD in Pre-Clinical Oncology from the University of Nottingham, UK. Her PhD thesis was entitled 'Improved orthotopic and metastatic breast cancer models incorporating key elements of the tumour microenvironment enabling patient-relevant drug testing'. After completing her PhD studies, she worked as Research Associate at the Department of Oncology and Metabolism at the University of Sheffield, UK, where she worked on the 'Stem Cure project: Macrophages as a delivery system of oncolytic virus to tumours'. Following that, she worked as a Post-Doctoral Fellow at the Neurogenetics Department of the Cyprus Institute of Neurology and Genetics, where she was also the Project Manager of an ERA Chair Project (HORIZON 2020). Dr Nicolaou has laboratory experience in many different techniques including molecular cloning, Sanger DNA sequencing, cell culture and cell-based assays, real-time PCR, FACS, immunofluorescence and flow cytometry, microscopy & imaging, Western Blot, and in vivo and ex vivo analysis. Furthermore, she attended several conferences where she presented her work, and she won prizes for poster presentations. Also, she has experience in writing competitive funding proposals, she was awarded with funding and scholarships, she is an author in scientific papers, she has undertaken professional training courses, and she has teaching experience.
Maria Kokonou, BSc (2000), MSc (2003), PhD (2008)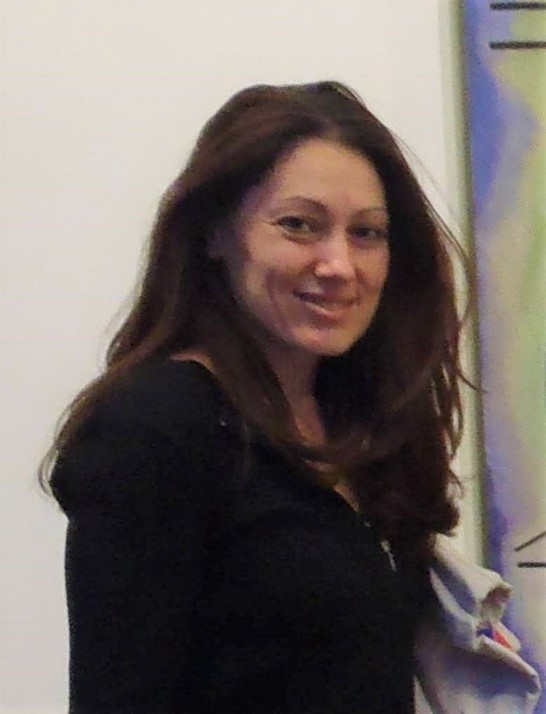 Dr. Maria Kokonou is an experienced researcher with expertise in nanotechnology for biomedical applications. She holds a BSc in Physics from the Aristotle University of Thessaloniki (Greece) and an MSc and PhD in Physics from School of Applied Mathematics and Physical Sciences at the National Technical University of Athens (Greece). The research for her PhD was realized at the Institute of Microelectronics at the National Center of Scientific Research "Demokritos" in Athens with a 4-years scholarship and was focused on the fabrication of nanostructures. Since 2006 she has worked as a research associate in numerous research projects regarding nanotechnology for biomedical applications at the University of Cyprus, at the Technological University of Cyprus and at EPOS-IASIS. Her research has been published in 21 articles in international journals with referees and has been presented in 24 international conferences. She has experience in various nanofabrication and characterization techniques.
Past
Yiota Christou, BSc (2003), MSc (2004), PhD (2008)
Ana B. Davila-Ibañez, BSc (2007), MSc (2008), PhD (2012)
Rashid Ilmi, BSc (2002), MSc (2004), PhD (2013)
Khodr Issa, BSc (2006), MSc (2009), PhD (2013)
Morgane Rivoal, BSc (2007), MSc (2009), PhD (2012)
Panayiota Stylianou, BSc (2002), MSc (2004), PhD (2011)
Eftychia Angelou, BSc (2010), MSc (2014)
Sofia Iliopoulou, BSc (2008), MSc (2011)
Louiza Loizou, BSc (2000), PhD (2004)