Andreani D. Odysseos, MD (1988), PhD (1995)
Holds a Medical degree (MD Summa Cum Laude ) from the University of Athens, Greece, and a PhD in Tumor Immunology from Harvard Medical School. She is qualified in Clinical Oncology and Functional Oncogenomics and serves at the European Commission as a High Level Scientific Advisor in Biotechnology and Drug Development with major interest in Predictive Pharmacology and biomarker validation for cancer diagnosis and therapy. She is currently a Consultant at the Cyprus Paraskevaidion Bone Marrow Registry and a Special Scientist at the University of Cyprus.
Constantinos Pitris, PhD (2000), MD (2002)

Holds a Bachelors and Masters degrees in Electrical Engineering for the University of Texas at Austin, a PhD in Medical and Electrical Engineering from the Massachusetts Institute of Technology and a medical degree (MD Magna Cum Laude) from the Harvard Medical School. His expertise include biomedical imaging and applied optics. He is currently a member of the faculty of the Department of Electrical and Computer Engineering at the University of Cyprus.
Loizos Economides , MS (1992), MBA (1994)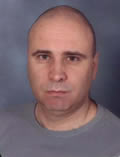 Holds a Bachelors Degree in Electrical Engineering from Boston University, a Masters Degree in Electrical Engineering with a specialty in Telecommunications from the University of Pennsylvania and a Masters of Business Administration with a concentration in Marketing and Corporate Strategy for the University of Texas at Austin. He is currently employed in the Cyprus Telecommunications Authority dealing mainly with new business evaluation, costing and budgeting.
Silia Stelikou, BS (1998), MBA (2005)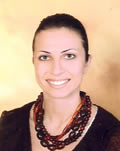 BSc, Biological Sciences (Manchester Metropolitan University), MBA (University of Leicester). Specialization in Marketing Communications and International/Pharmaceutical Marketing. Diploma of Royal Society of Health-London; English Environmental Health Law Certificate (Manchester Metropolitan University) and Social Media Manager Diploma. Professional Communication Skills, Presentation Skills, Marketing Planning , Excellence in Resource Allocation (ERA), Evidence Based Selling, Management of Business Objectives, Finance for Non-Finance Managers, High Impact Communication (HIC). Experience in Pharmaceutical Industry, working for one of the top World R&D Pharmaceutical Companies, holding various increasing roles.